past event
Implementation Science: Building Financially Sustainable Programs: How Financing & Fundraising Work Together
2021 Speaker Series:
Implementing Evidence-Based Practices for Children, Youth, and Families
Speakers: Melissa Rowan & Cindy Patrick
2021 Speaker Series
Implementation Science: Building Financially Sustainable Programs: How Financing & Fundraising Work Together
The Meadows Institute is continuing our 2021 Speaker Series with our sixth webinar event on Implementation Science: Building Financially Sustainable Programs: How Financing & Fundraising Work Together. During this event, Melissa Rowan will discuss ways organizations can evaluate billing opportunities—including the knowledge and infrastructure you need to start billing. Cindy Patrick will discuss how philanthropic funds can best support your efforts, as well as highlight the types of initiatives and projects that foundations typically support.
ABOUT THE 2021 SPEAKER SERIES
Implementing Evidence-Based Practices for Children, Youth, & Families
Throughout 2021, the Meadows Institute will welcome experts in implementation science, evidence-based practices, health equity, financing, and more to help Texas mental health providers deepen their understanding of how to roll-out and sustain best practices in mental health.
While many of these principles can be applied to a broad population, we will focus on evidence-based practice implementation efforts targeting children, youth, and their families. If you've ever wondered what makes some initiatives take hold and others slowly fade away, you'll want to mark your calendar for these events.
Information on both upcoming and past events is available on the series project page. See our Events page for details and registration of upcoming events.
Featured Speaker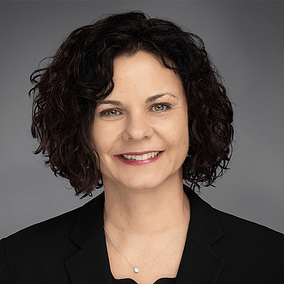 Melissa Rowan, MSW, MBA
Executive Vice President for Policy Implementation, Meadows Mental Health Policy Institute
Melissa Rowan brings a practical, real-world focus to the Meadows Institute's work by taking the Institute's policy and best practice strategies to our partners at the state level and in communities across Texas to innovate and improve the delivery of mental health care. Previously, Melissa was a Partner at Wertz & Rowan, a health care policy consulting firm she founded in Austin. She served as Healthcare Policy Director for the Texas Council of Community Centers, working on innovation and design of behavioral health programs for adults and children. She was appointed to the boards of the TMF Health Quality Institute and LifeWorks and served as Vice Chair of the Texas Health and Human Services Commission Behavioral Health Integration Advisory Committee. She earned her MSW from The University of Texas at Austin and an MBA from Concordia University.
October 6, 2021, 12:00PM - 12:55PM CST
Join us for the 6th event of this series! Registration is free, but space is limited.