Mental Health & Brain Research Institute of Texas
Andy Keller testifies before Texas House Committee on Higher Education
Recently, President and CEO Andy Keller, PhD, provided invited testimony on the importance of legislation to create the Mental Health and Brain Research Institute of Texas and expedite innovations in mental health and brain health.
Learn More
Mental health statistics
50% of adolescents have experienced a mental health disorder*
2nd
Leading cause of death among youth ages 10 - 24 is suicide**
*National Institute of Mental Health **Centers for Disease Control and Prevention
How we work
The Meadows Institute is committed to helping Texas become a
national leader in treating all

people with mental health needs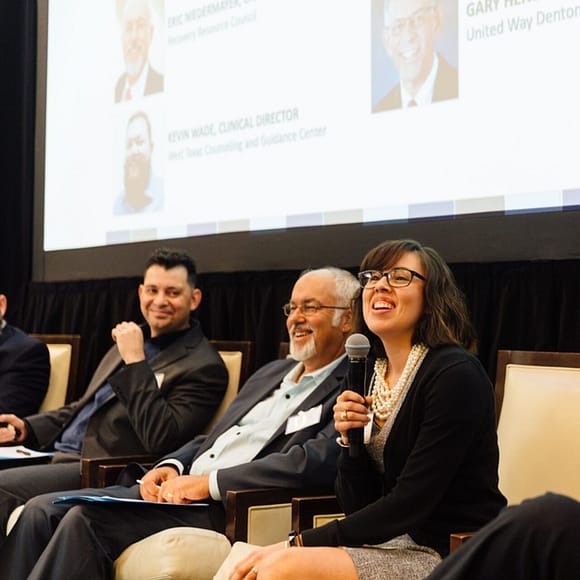 Putting Policy into Practice®
The Hackett Center for Mental Health
The Hackett Center is a catalyst for change in Greater Houston and the Texas Gulf Coast: incorporating behavioral and mental health care policies in schools, involving key lawmakers to secure $100 million for children's mental health integration, and expanding research affecting workplace education on mental health.
Learn more
Driving Change
How we're building
a brighter future

for Texas
Case Study Highlight
SUMMARY – In the midst of the COVID-19 global pandemic, the Meadows Institute emerged as a trusted source for data-driven projections regarding the outbreak's effect on our economy and the resulting mental health impacts. White papers detailing the recession's impact on suicide and drug overdose deaths helped frame a national discussion and kept federal, state, and local policy makers informed.
Recent Projects
This first-of-its-kind, two-year collaborative for innovative institutions of higher education in Texas is reshaping how they support student and staff mental health. Made possible...
Updated on:
March 1, 2023
The City of Abilene launched a multidisciplinary Community Response Team to improve justice system performance in responding to mental health crisis 911 calls. The...
Priority areas
All people

deserve mental health care, when and where they need it.