Congressional Briefing
Meadows Institute Takes to Capitol Hill in Support of Collaborative Care Expansion
The Meadows Institute held its first federal congressional briefing, in coordination with Reps. Lizzie Fletcher & August Pfluger, to launch a new report supported by The Commonwealth Fund on how the Collaborative Care Model can serve as a key solution to address the youth mental health crisis.
Learn More
How we work
The Meadows Institute is committed to helping Texas become a
national leader in treating all

people with mental health needs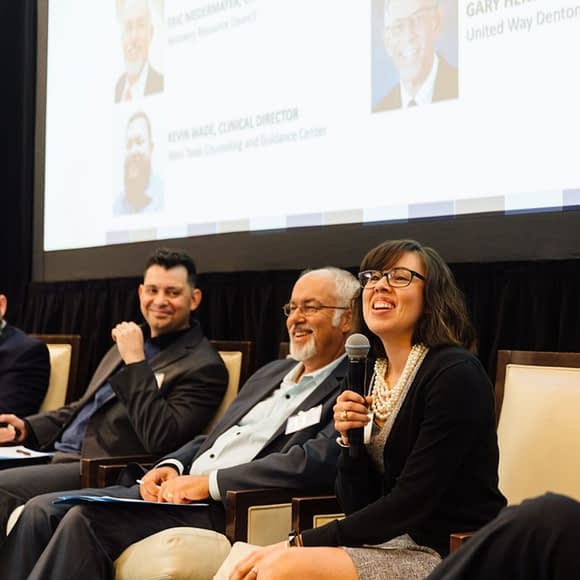 Putting Policy into Practice®
The Hackett Center for Mental Health
The Hackett Center is a catalyst for change in Greater Houston and the Texas Gulf Coast: incorporating behavioral and mental health care policies in schools, involving key lawmakers to secure $100 million for children's mental health integration, and expanding research affecting workplace education on mental health.
Learn more
Driving Change
How we're building
a brighter future

for Texas
Case Study Highlight
SUMMARY – In the midst of the COVID-19 global pandemic, the Meadows Institute emerged as a trusted source for data-driven projections regarding the outbreak's effect on our economy and the resulting mental health impacts. White papers detailing the recession's impact on suicide and drug overdose deaths helped frame a national discussion and kept federal, state, and local policy makers informed.
Recent Projects
This first-of-its-kind, two-year collaborative for innovative institutions of higher education in Texas is reshaping how they support student and staff mental health. Made possible...
Updated on:
March 1, 2023
The City of Abilene launched a multidisciplinary Community Response Team to improve justice system performance in responding to mental health crisis 911 calls. The...