MAKING AN IMPACT
2021 Annual Report
In the midst of COVID, 2021 saw spikes in already-high rates of anxiety and depression, particularly among young people. However, it was also a year in which we showed an ability to rise to the challenge and help people get better.
View Report
Mental health statistics
50% of adolescents have experienced a mental health disorder*
2nd
Leading cause of death among youth ages 10 - 24 is suicide**
*National Institute of Mental Health **Centers for Disease Control and Prevention
How we work
The Meadows Institute is committed to helping Texas become a
national leader in treating all

people with mental health needs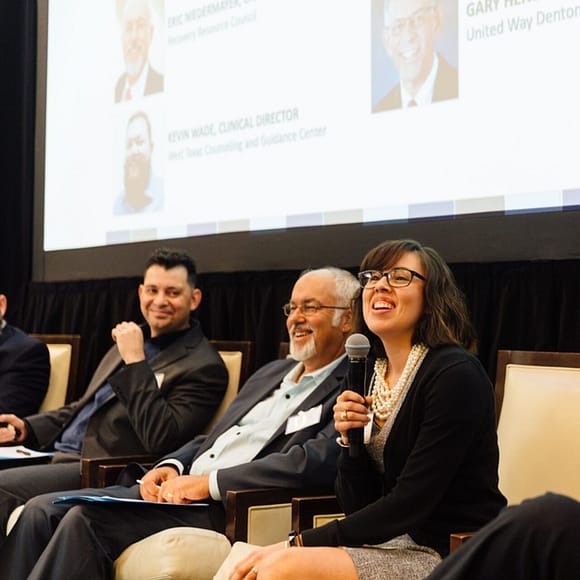 Putting Policy into Practice®
The Hackett Center for Mental Health
The Hackett Center is a catalyst for change in Greater Houston and the Texas Gulf Coast: incorporating behavioral and mental health care policies in schools, involving key lawmakers to secure $100 million for children's mental health integration, and expanding research affecting workplace education on mental health.
Learn more
Driving Change
How we're building
a brighter future

for Texas
Case Study Highlight
SUMMARY – In the midst of the COVID-19 global pandemic, the Meadows Institute emerged as a trusted source for data-driven projections regarding the outbreak's effect on our economy and the resulting mental health impacts. White papers detailing the recession's impact on suicide and drug overdose deaths helped frame a national discussion and kept federal, state, and local policy makers informed.
Recent Projects
Updated on:
June 29, 2020
SUMMARY - The RIGHT Care Program is a data-driven approach to emergency mental health crisis response that is helping transform criminal justice and health...
SUMMARY - This assessment and environmental scan is intended to serve as a resource for the Houston Community as it improves their foster care...
Priority areas
All people

deserve mental health care, when and where they need it.