Mental & Behavioral Health Roadmap & Toolkit for Schools
Page detail
SUMMARY – Academic goals are difficult to achieve when the mental health needs of students and educators are not addressed. The Meadows Institute developed this resource to provide guidance and a framework for schools and educators interested in building sustainable, equitable, community-connected mental and behavioral health systems of supports.
50%
of mental illnesses begin by age 14*
1 in 3
Texas children experience a mental health concern in a given year**
60%
of youth who receive mental health care begin receiving services through school***
*National Institute for Mental Health, **Meadows Mental Health Policy Institute, ***American Psychiatric Association
Case Study Details
The Challenge
In 2018, schools across Texas were grappling with the mental health needs that emerged following tragedies such as Hurricane Harvey and the Santa Fe high school shooting. In response to these events, state leaders emphasized the critical role of comprehensively addressing children's and educators' mental health.
Our Approach
The Meadows Institute developed the Mental and Behavioral Health Roadmap and Toolkit for Schools (Roadmap) to provide Texas schools with a framework that includes researched, evidence-based practices and strategies to help them build and sustain systems that effectively assess and address students' mental and behavioral health needs.
The Roadmap outlines the need for a Multi-Tiered System of Supports (MTSS) to equitably serve all students. This approach includes:
Tier 1: universal, school-wide mental health promotion strategies;
Tier 2: targeted supports for students experiencing or at risk for mental and behavioral health concerns:
Tier 3: specialized services for students with complex mental health needs (Tier 3) that cannot be fully addressed by Tiers 1 and 2.
Through this resource, we outline how successful MTSS implementation involves integration of the Interconnected Systems Framework (ISF). Together, these two frameworks provide schools and community service providers with guidance on creating a continuum of supports for children outside the classroom and fostering greater community connectedness.
Outcomes
Since the publication of the Roadmap, the Institute has continued to build its expertise and has brought together a team of seasoned professionals with the knowledge and resources necessary to support schools in maximizing students' well-being and academic outcomes in a shifting landscape. This team has worked directly with campuses, school districts, and education service centers to build and implement transformative systems and maximize investments in mental health to help students thrive in their classrooms by meeting the needs of both current and future students.
Building sustainable, equitable systems of support that serve all students while fostering connections with community services is foundational to helping students not only succeed, but thrive. Navigating the complex mental and behavioral health landscape can be difficult without support, so the Meadows Institute developed these overarching frameworks to help guide districts in successfully reaching their destination.
Explore More
Mental & Behavioral Roadmap & Toolkit for Schools
PROJECT
Mental & Behavioral Roadmap & Toolkit for Schools
This resource for educators offers guidance on identifying the mental health needs of students and working with parents and caregivers to find appropriate treatment.
Dickinson ISD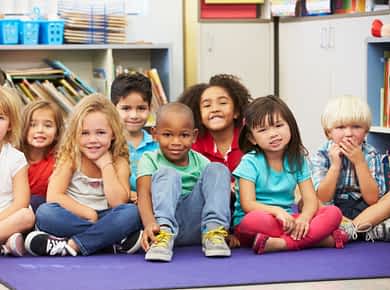 PROJECT
Dickinson ISD
A collaboration to train Dickinson ISD early childhood educators on brain science and mental wellness, and work with administrators on establishing sustainable mental health programs.
Texas Child Health Access through Telemedicine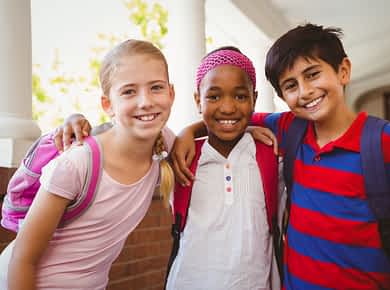 PROJECT
Texas Child Health Access through Telemedicine
TCHATT provides schools with telemedicine or telehealth programs to better identify and assess student mental health needs and provide access to services.