past event
The Components of Successful Collaboration
2021 Speaker Series:
Implementing Evidence-Based Practices for Children, Youth, and Families
Speaker: Paul Mattessich, PhD
2021 Speaker Series
The Components of Successful Collaboration
The Meadows Institute is concluding our 2021 Speaker Series with a final webinar event on the Components of Successful Collaboration. Join us for this important discussion on December 1 with Paul Mattessich, PhD, Executive Director at Wilder Research and author of Collaboration: What Makes it Work (3rd ed.). During this event, Paul Mattessich, PhD, will discuss the factors that contribute to successful collaboration across organizations. He will offer tips on how to overcome common obstacles and ways to enhance collaborative efforts.
Hosted by

ABOUT THE 2021 SPEAKER SERIES
Implementing Evidence-Based Practices for Children, Youth, & Families
Throughout 2021, the Meadows Institute has welcomed experts in implementation science, evidence-based practices, health equity, financing, and more to help Texas mental health providers deepen their understanding of how to roll-out and sustain best practices in mental health.
While many of these principles can be applied to a broad population, we have focused on evidence-based practice implementation efforts targeting children, youth, and their families.
Information on both upcoming and past events is available on the series project page. See our Events page for details and registration of upcoming events.
Featured Speaker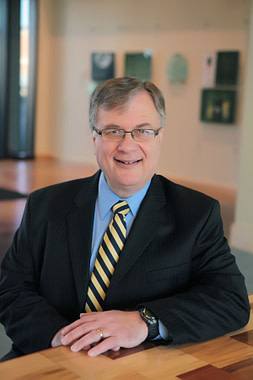 Paul Mattessich, PhD
Executive Director at Wilder Research
Paul has served as executive director of Wilder Research since 1982. He enjoys building a research team from diverse disciplines, who work with others to improve the lives of individuals, families, and communities. Paul lectures frequently, has served on numerous nonprofit and community boards and committees and has authored or co-authored 300+ publications. Paul's books include Collaboration: What Makes it Work (3rd ed.) and the forthcoming The Manager's Guide to Program Evaluation (2nd ed.). He hosts the Talking Through the Numbers podcast and has kept a blog since 2005.
December 1, 2021, 12PM - 12:55PM CST
Join us for the 8th event of this series! Registration is free, but space is limited.