Freeing People from the Disease of Depression
The Cloudbreak Initiative™
Our vision is uncharted, but our approach is proven. Launched by Meadows Mental Health Policy Institute and UT Southwestern Center for Depression Research and Clinical Care, The Cloudbreak Initiative is driving primary care-based clinical solutions across leading health systems. Through an innovative, collaborative framework, we seek to provide care for untreated depression in the same manner that communities seek to eliminate other illnesses.
Depression doesn't discriminate
Depression affects millions of people across every stage of life, regardless of socioeconomic factors.
More than
1.5M
Texans suffer from depression & bipolar disorder each year*
*National Institute of Mental Health
Nationally
17.3M
adults have had at least one major depressive episode**
**Meadows Mental Health Policy Institute
Nationally
3.2M
adolescents have had at least one major depressive episode**
**Meadows Mental Health Policy Institute
We have what it takes to end untreated depression
Freeing people from the disease of depression allows them to live their lives more fully: to do their best work, foster healthy relationships, and be physically healthy. Transforming mental health care, just like we have heart and cancer care, is entirely within our reach. Here's why:
Depression is readily treatable right now. Evidence-based depression treatments exist that allow individuals to live their lives to the fullest potential.
Advance screening programs like VitalSign6 can accurately diagnose patients with depression, pinpoint appropriate treatments, and track progress.
UT Southwestern leads the world in depression research by transforming the diagnosis and treatment of depression, revolutionizing our understanding of its biological causes, and accelerating scientific discovery.
With the support of a network of partners, we'll disrupt the status quo by creating change and access at every point.
A well-organized revolution.
Clinical Systems
Speed the dissemination of cost-effective clinical services to treat depression
The Cloudbreak Initiative clinical system redesign will foster:
•  Universal screening and early detection
•  Implementation of measurement-based care for mild to moderate depression
•  Clear referral pathways to specialty care
Smart Purchasing
Create payment systems to sustain needed long-term clinical capacity
•  Maximize the use of existing reimbursement mechanisms for treating mental health conditions
•. Use accreditation programs to create incentives for implementing measurement-based care
•. Deploy and implement smart contracting with insurers, using tools from the National Alliance of Healthcare Purchasing Coalitions
Community
Change regional perceptions of depression
•. Destigmatize mental illness
•. Educate the public on the importance of early detection and treatment
Research
Advance research for the prevention & treatment of depression
•  The UT Southwestern Center for Depression Research and Clinical Care has received major innovation research funding for over 25 years. Its latest ground-breaking work is focused on the development and validation of depression biomarkers that will provide more targeted and precise clinical guidance.
•. Measurement-based care, supported by integration of tools such as VitalSign6, is currently in use for over 70,000 patients in North Texas.
•. Extensive research has shown that collaborative care improves clinical outcomes and promotes costs savings.
•. Additionally, many clinical trials demonstrate the effectiveness of collaborative care in treating depression
We believe ending depression is just as important as ending cancer and heart disease. And we believe we can do something that big.
Change the system. Change lives.
A partnership with The Cloudbreak Initiative is a commitment to helping end untreated depression. It's an opportunity to give many of the 1.5 million Texans suffering from this disease a better life.
For Health Systems
•  A proven model
•  Reduces cost of treatment for comorbid conditions
•  Closes the gap of health disparities
•  Learning opportunities
•  A network of peers
For the Community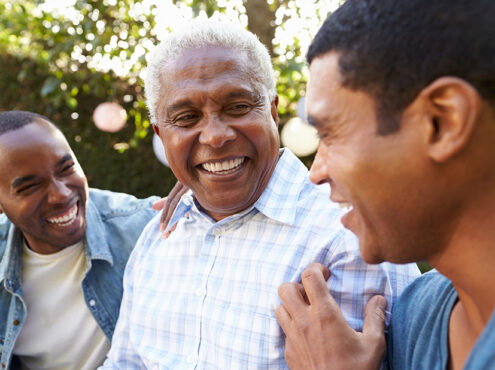 •  Freedom from untreated depression
•  More Texans will be able to live more fully
•  Increase rate of recovery, leading to fewer deaths from depression ending in suicide
For Purchasers & Employers
•  Decrease health care costs and disability claims
•  Improve workplace productivity
•  Understand data and analyze benefits packages
•  Demonstrate leadership to the community and potential talent
Be a part of the mental health care revolution
To free people from depression, we must treat mental health care the same way we approach other illnesses.
Contact Us