2022 Children's Mental Health Summit
Detail page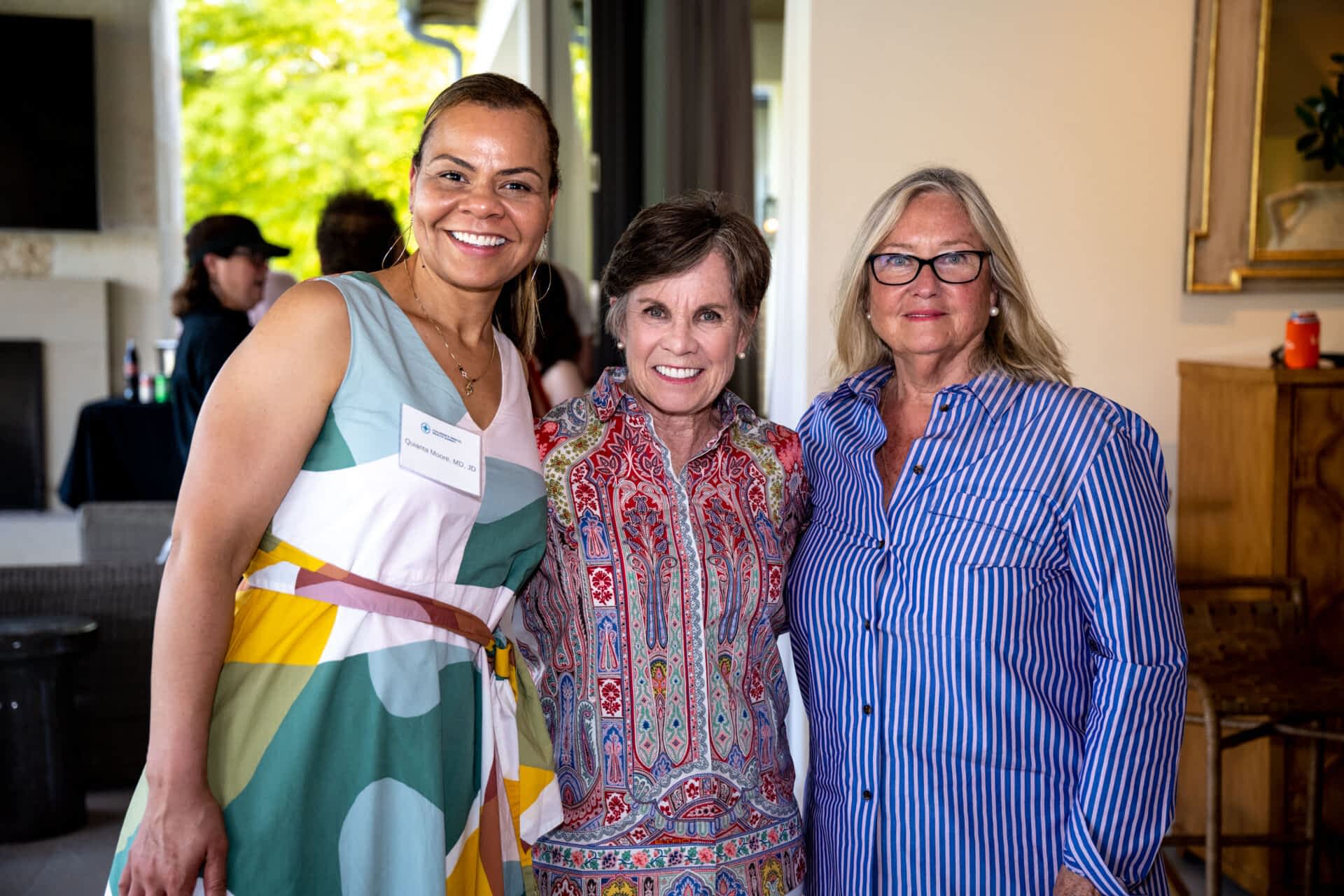 Quianta Moore, PhD, Maureen Hackett, and Danna Mauch, PhD
The Hackett Center for Mental Health, in collaboration with the Massachusetts Association for Mental Health (MAMH), convened on August 4th and 5th in Austin, Texas to host the 5th annual Children's Mental Health Summit. After two years of virtual summits and interims, this prestigious group of mental health experts from Texas and Massachusetts were finally able to gather in person. They enjoyed two days of sharing expertise and engaging in thought-provoking and productive discussions to learn from one another and develop solutions for improving child, youth, and family mental health locally in their respective states and across the nation.
Maureen Hackett, Dr. Danna Mauch, and Dr. Quianta Moore co-hosted the event and kicked off the Summit by focusing on innovative practices in mental health. Maureen also called on the group to leverage the pandemic and ideas from thought leaders in the room to make even bigger strides for mental health in Texas, Massachusetts, and nationally.
"I've always wanted you to come to Texas to see how things are done here—where things are done well—but together we can do something remarkable. Working together really does work… The purpose of this summit is to bring individuals together to work on things that can help each location, and bring those things nationally, to be a great deal of help to this world."

-Maureen Hackett, Summit Host Co-Founder of The Hackett Center for Mental Health
Participants in this year's Summit included leaders from The University of Texas Medical Branch Galveston, the National Alliance on Mental Illness (NAMI), Boston University School of Medicine, UMass Medical School, UTHealth Austin and Houston, The University of Texas System, The Harris Center for Mental Health and IDD, and Baylor College of Medicine, along with Texas and Massachusetts state officials and national representatives.
The energy in the room was powerful with session topics focused on innovation and included "National Landscape of Children's Mental Health," "Innovation in Schools," and "Innovative Ways to Increase Access to Mental Health." Following presentations, participants engaged in robust discussions about the workforce shortage in mental and behavioral health, and opportunities to leverage digital health and new models of care to address the issue.
"I'm not too proud to share good ideas. I'm going to beg, borrow, and steal so we can build a great system."

– Dr. Danna Mauch, MAMH
The group set forth a "Call to Action" focused on sharing lessons on implementing collaborative care, trauma training, improving disaster mental health response in our schools, building a new workforce to better serve diverse populations, and improving children's mental health overall. Through these shared learnings and leveraging partnerships formed at the Summit, participants hope to develop real solutions for mitigating the negative impacts of the mental health workforce shortage and amplify the impact of the Summit.