Law enforcement suicide: How state & federal governments support officers, track deaths
Detail page
This article was published by KXAN Austin on July 5, 2023.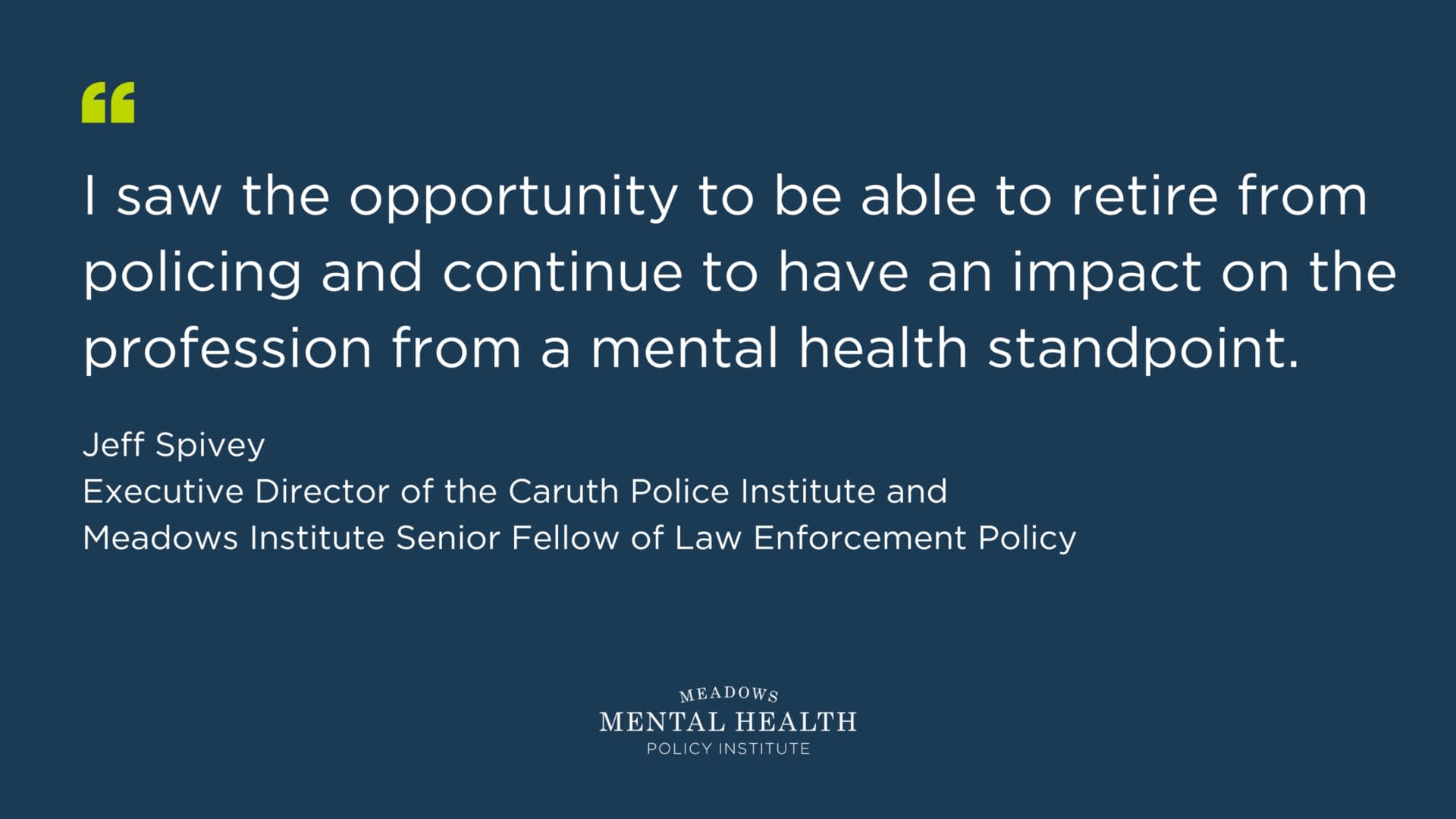 AUSTIN (KXAN) — "Cops are those individuals others look to solve problems and protect persons in need. Weakness is not seen as an option and therefore, they will often refuse to acknowledge their own internal struggles," an online obituary stated.
That obituary was written for a Texas police officer who took his own life last year on Dec. 2.
The following day on Dec. 3, a second Texas police officer from a different law enforcement agency also died by suicide.
Both officers were in their 40s and had been with their departments for over 15 years.
The unfortunate deaths of these two officers were brought to KXAN's attention by an anonymous source who wanted to bring awareness to how one Texas police chief honored the officer they lost and acknowledged the importance of mental health in their profession.
Chief Jeff Bryan has been with the Garland Police Department for almost 27 years. Bryan said this was the first officer who died by suicide since he's been with Garland PD.
"It hit us like a ton of bricks," Bryan said.
Bryan said he was immediately faced with the difficult decision of how he was going to handle the situation.
"This type of stuff is not written in any policy, but it's just decisions you have to make as you make your way through it," Bryan said.
Ultimately, Bryan decided to publicly release the below message the day after his officer took his life:
Bryan told KXAN it was not an easy decision but he was not going to ignore it, which is why he made the decision to offer and honor this officer as if it was a line-of-duty death.
"When I became chief five years ago, one of our top priorities that I wanted to make was the mental health of our officers and recognizing what this job does to you," Bryan said.
KXAN found Bryan is not the only one taking a proactive stance toward bringing mental health awareness to a law enforcement culture that has historically stigmatized the topic.
Several new developments took effect in 2022 regarding how suicide and mental health are addressed within law enforcement communities in Texas and across the country.
The Texas Law Enforcement Peer Network (TLEPN)
The 87th Texas Legislature unanimously passed Senate Bill 64 with bipartisan support for the creation of a statewide peer support network for all Texas law enforcement officers.
As a result of SB 64, the Texas Law Enforcement Peer Network, or TLEPN, was formed through the University of North Texas Dallas Caruth Police Institute.
TLEPN's mission as stated on its website "is to eliminate police suicide in the state of Texas, because even one is too many."
KXAN spoke with Jeffery Spivey, executive director of Caruth Police Institute and former chief of police in Irving, Texas.
"One of the things I was passionate about even before I became chief was officers' mental health and wellness," Spivey said.
When SB 64 passed, Spivey made the decision to retire after 35 years in law enforcement.
"I saw the opportunity to be able to retire from policing and continue to have an impact on the profession from a mental health standpoint."
TLEPN officially launched in April 2022 and has already trained 700 peers across the state, had over 1,000 users taking advantage of resources offered on its app, and was recently given a spot in the state's general fund budget which will double its funding for more resources to Texas police officers.
This is one of the things that everyone seems to embrace and recognize; we have to do a better job of addressing this issue.
~ Jeff Spivey
There are 254 counties in Texas that range from populations of more than 4 million to just over 100, according to the state comptroller.
The Texas Commission on Law Enforcement (TCOLE) website states it currently maintains nearly 80,000 licensed peace officers in Texas across 2,755 active agencies.
With TLEPN, officers from agencies large and small have access to the same mental health resources offered through the program.
"I think that the greatest challenge is just overcoming the stigma of a police officer admitting he or she needs help in that regard," Spivey said.
Federal initiatives to track suicides
For over 90 years, the Federal Bureau of Investigation has been tracking different types of crime data and law enforcement statistics through its Uniform Crime Reporting Program or UCR.
"The Uniform Crime Reporting (UCR) Program generates reliable statistics for use in law enforcement. It also provides information for students of criminal justice, researchers, the media, and the public," its website states.
However, UCR has historically never tracked statistics or maintained records of incidents where a current or former law enforcement officer attempted or died by suicide.
Data and statistics related to officer suicides have traditionally been maintained and researched by academics and nonprofit organizations such as Blue H.E.L.P.
That changed in 2020, as a result of the 116th Congress passing Senate Bill 2746, sponsored by Sen. Catherine Cortez Masto (D-Nevada).
The bill established a new section of the UCR program named the Law Enforcement Suicide Data Collection Act (LESDC).
The purpose of the act, according to the FBI's website, is "to help agencies better understand and prevent suicides among current and former law enforcement officers, corrections employees, 911 operators, judges, and prosecutors."
KXAN reached out to Cortez Masto and asked what prompted her to sponsor this bill.
"After hearing from Nevada police officers about the mental health issues they're facing, I worked to get my bills signed into law to address the law enforcement suicide crisis and to help ensure our officers can get the counseling and support they deserve," said Cortez Masto.
In 2022, the FBI published its first year of statistics on officers who died by suicide or attempted suicide, which consisted of reports from 22 agencies across the country reporting 32 deaths by suicide and nine attempted suicides among current and former law enforcement officers.
The FBI's report acknowledged its first year of data is limited but stated it wished to be transparent, and the collection is still in a growing stage.
KXAN asked the FBI what challenges it has faced collecting this data and what it was doing to encourage agencies across the country to not only track this information but also voluntarily provide reports to LESDC.
The FBI is currently preparing a response. KXAN will update this story once a response is provided.
"I will keep fighting to ensure that our first responders have access to the mental health resources they need to do their jobs and to protect the public," Cortez Masto said.
Public Safety Officers' Benefits Program (PSOB)
The U.S. Department of Justice implemented the PSOB Act in 1976 to provide death, disability and educational benefits to eligible survivors of officers who were either killed or injured in the line of duty.
According to the DOJ, the PSOB office reviews more than 1,200 claims every year related to line-of-duty deaths and injuries and has provided nearly $2 billion in assistance since 1976.
In August 2022, an amendment to PSOB called the Public Safety Officer Support Act, or PSOSA, was signed into law.
"Public safety officers are more likely to die by suicide than from any other line-of-duty death, according to the DOJ.
For the first time in nearly 50 years, PSOSA provides survivors and injured officers the ability to qualify for benefits when an officer's suicide or attempted suicide was a result of being exposed to traumatic events while on duty.