Curated Topics, Community Voices
The Hackett Center Newsletter, September 2023
Welcome to our latest edition, featuring topics, news, and people that are shaping how we are putting policy into practice throughout Greater Houston and the Texas Gulf Coast.
Get our free quarterly newsletter delivered right to your inbox by signing up today.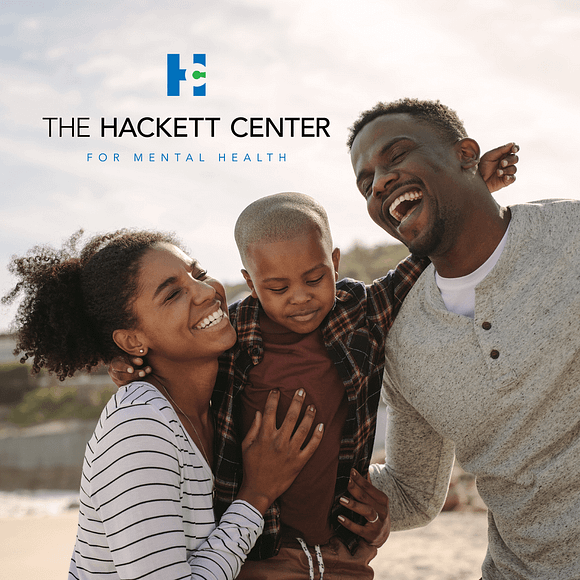 Message from Dr. Quianta Moore
This issue of The Hackett Center Newsletter covers the topic of youth suicide. Please take care of yourself as you decide whether to continue reading. We hope that this information highlights opportunities for awareness, action, and prevention.
Our purpose in raising awareness about rising youth suicide rates is to offer trusted information on the severity of and disparities within this crisis. We also offer hope in the effectiveness of prevention and in the resilience that organizations and families in our communities display in the face of troubling trends.
We all play an important part in preventing youth suicide. Strong, supportive relationships between youth and trusted adults are critical for healthy development. As we better understand the needs of youth today, we can reach out and connect to them in ways that respect their stage of life and help protect them from feelings of loneliness and hopelessness. As a community, we can intentionally identify and support youth who are struggling and work to prevent the loss of life by suicide.
If you or someone you know is considering suicide or in crisis, help is available. Dial or text the national Suicide and Crisis Lifeline at 988. Help is available in English and Spanish.
To learn more ways to prepare and respond, check out these resources from The American Academy of Pediatrics or 988.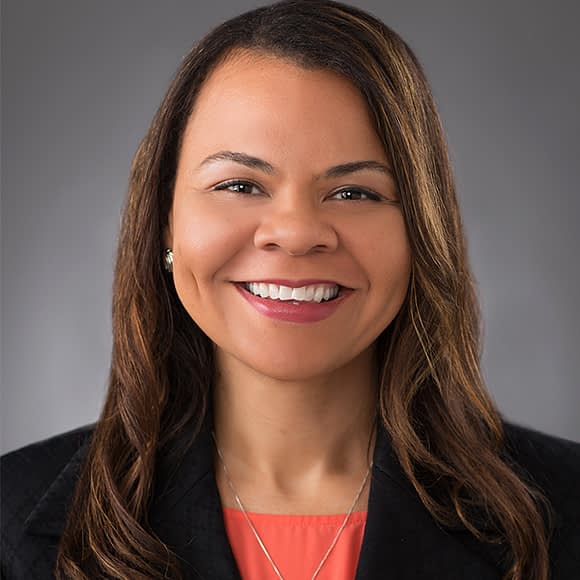 In Focus
Working Together to End Youth Suicide
Suicide is a major public health issue in the United States. It is the 11th leading cause of death nationwide with 48,183 deaths in 2021 – a 36% increase since 2000. According to the Youth Risk Factor Surveillance Survey, in 2021, 22% of high school students considered suicide, 18% made a suicide plan, and 10% attempted suicide.
Suicide prevalence has increased significantly within communities of color over the past four years. The soaring rates of death by suicide for Black youth are particularly alarming, as the current pattern deviates from historical trends and overwhelmingly includes younger children. From 2000 to 2020, Black youth ages 10-19 experienced a 78% increase in suicide rates, which is by far the largest increase across all races and ethnicities. In a research study among children ages 5-12, Black youth had higher rates of attempts and were approximately twice as likely to die by suicide than white youth.
Communities and systems of care can help reverse this trend. We know that people with mental health disorders, such as depression, are at increased risk for suicide. However, we also know that early screening and intervention are effective at mitigating suicide risk. Among youth, it is important that mental health and suicide are discussed openly and in ways that help youth feel comfortable disclosing if they are thinking about suicide. Talking about suicide does not increase risk. Instead, identifying and engaging at-risk youth in effective prevention efforts is essential to decreasing suicide attempts and deaths.
Adolescents and young adults experience a window of neuroplasticity from ages 15-24 in which brain development happens rapidly and easily. Healthy brain development in this period is positively affected by trusting and responsive relationships with adult caregivers and others who interact frequently with adolescents and young adults, including teachers, coaches, parents, pastors, friends. Adults are powerful agents of suicide prevention when they listen to, are patient with, and form respectful, safe relationships with youth and young adults.
If you or someone you know is considering suicide or in crisis, help is available. Dial or text the national Suicide and Crisis Lifeline at 988. Help is available in English and Spanish.
To learn more ways to prepare and respond, check out these resources from The American Academy of Pediatrics or 988.
Project Highlights
Wood Mental Health Youth Program: Improving Youth & Family Mental Health & Expanding the Workforce
Prioritizing the family systems in which young people exist can enhance youth mental health and wellness.
Too often, traditional approaches to youth mental health care are focused on only the young person who is struggling instead of also focusing on the needs and dynamics of adult caregivers and other family members. The Wood Mental Health Youth Program (Wood Program) is a multi-tiered initiative designed to address the educational, emotional, and behavioral needs of youth and their families by connecting them to needed care from well-trained and high-quality providers. The Wood Program leverages innovative and evidence-based practices to create a system that overcomes longstanding barriers in youth mental health treatment by integrating and supporting the whole family unit.
The program consists of:
a pilot project that will hire and train 20 Child and Family Consultants to assess and connect youth and their families with educational and behavioral health services in the community and cover the cost of those services for eligible families;
a scholarship fund for graduate behavioral health students who plan to serve children and adolescents, as well as a program to cover the cost of clinical supervision for eligible graduates seeking licensure in a behavioral health field; and
a training program that will provide free trainings in Trauma and Grief Component Therapy (TGCT) and other evidence-based practices for behavioral health clinicians in the Greater Houston community.
The Wood Program is generously funded by the WoodNext Foundation, the philanthropic organization of Roku CEO and founder, Anthony Wood, and his wife, Susan. The Hackett Center is the backbone organization for this initiative in partnership with the Greater Houston Community Foundation. The Hackett Center and its partners are excited about the forecasted outcomes of the program and eagerly anticipate its launch in Fall 2023.
Partner Spotlight
The Jed Foundation (JED) Partners to Expand Work in Texas
The Jed Foundation (JED), the leading national nonprofit that protects emotional health and prevents suicide for our nation's teens and young adults, announced recently that it is the recipient of a $1 million grant from the WoodNext Foundation, the same Foundation supporting the Wood Mental Health Youth Program. In active partnership with Meadows Mental Health Policy Institute, and the Hackett Center in Houston, the grant allows JED to scale its schools-based mental health systems work in Texas.
JED's school programs, JED Campus and JED High School, are rooted in the evidence-based Comprehensive Approach to Mental Health Promotion and Suicide Prevention that has been proven effective in creating cultures of care and positively impacting behaviors and attitudes related to mental health, substance misuse, and suicide prevention.
JED's new Texas regional team will work collaboratively with local high schools and colleges to assess and strengthen their mental health programs to ensure the needs of all students are served. For more information related to JED's work in Texas, reach out to the Regional Director, Felicia Martin, [email protected], for more details.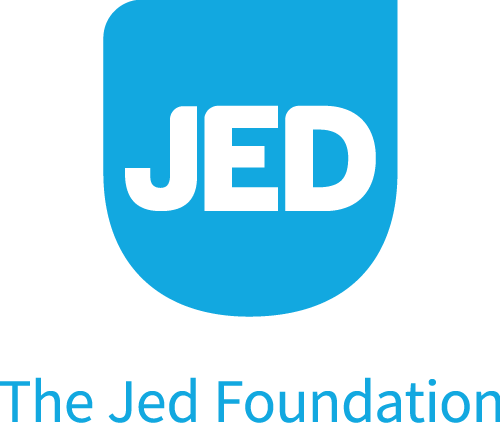 Bright Spot
Unexpected Parenting Challenges, A Story from Marcy Melvin, MA, LPC
It's 10 PM on a Wednesday night, and I'm sitting in my favorite chair in my bedroom working on a report on my laptop. My cell phone rings, catching me off guard. I'm a little confused because it's late; I don't get calls this late. I'm even more confused when I realize the call is coming from my 13-year-old son that I kissed good night and tucked into bed over an hour earlier. I answer, and my child immediately asks me, "Mom, did you find me a therapist yet?" This catches me off guard. I pause, realizing I left several messages for a therapist the previous week, but no one called me back, so I had not yet been able to schedule an appointment. I let him know that I wasn't able to find an appointment yet, but I would work on it first thing in the morning. I asked him what was going on and if everything was okay, and he tearfully responded, "Mom, what's wrong with me that I'm thinking about killing myself over losing a water bottle?" I felt punched in the gut and had all the wind knocked out of me.
As a licensed counselor, I have worked with suicidal children, adolescents, and young adults for multiple years. In my private practice, I specialized in suicidality. I have completed numerous suicide risk assessments and developed and implemented more safety plans than I can count. No matter what I've seen or done, nothing prepared me for the shock of hearing my son speak those words to me that night. As quickly as I could, I found my voice and senses and asked him if I could come upstairs to talk about it. He agreed, and I went upstairs. I laid in bed next to him, and in the dark that night, I conducted a risk assessment, which led to a safety plan for my sweet baby boy.
As I write and reflect on this story, I can identify and count the multitude of blessings that I had at that time with my son. He had always known what I did for work, especially when I had a private practice, so he grew up seeing my work with all types and ages of youth and their families. Starting when he turned 10, I checked in with him every year on his birthday and asked if he would like a therapist, his own person to talk to. Following his 13th birthday, he took me up on that offer. I am thankful that I have health insurance, and I am thankful I know how to use it to expedite identifying a counselor and scheduling an appointment. Even though the suicidal thoughts had passed by the time I was able to get an appointment two weeks later, I had the expertise to know that we needed to follow through and fully invest in the therapeutic process. Finally, I am thankful for working a job where the day after this incident, I was able to prioritize making call after call until I could get an appointment scheduled.
As I reflect, the initial therapy experience with that counselor did more for me than it did for my son. It helped me to take a step back and examine how my parenting style needed to change. I learned I needed to listen to him – not just his words but also his actions. I needed to lean in and create space to heal our relationship that was more damaged by the divorce from his dad than I realized.
That experience helped set up our relationship in a positive and supportive way. I could hear him saying he did not feel he needed to see a therapist any longer. He shared that he wanted someone different if he ever needed another therapist. Fast forward to a year and a half later, my son sustained a severe physical injury that ended his freshman high school sports year before the season began. When he started feeling overwhelmed and like he was struggling, he was once again able to verbalize his need to talk to someone, so I immediately began looking for a new therapist for him. Fortunately, I identified a practice that could see him that same week. Unfortunately, they did not take insurance. Again, I was able to offer gratitude that my son was able to verbalize his need to me and that we had the resources necessary to get him the support he required.
As we put together this newsletter, I couldn't help but think we are in a crisis where children and adolescents have increased mental health issues, and mental health professionals are not immune. We must provide children and families with the resources necessary to navigate these harrowing times. Children and adolescents benefit from having a trusted adult they can talk to and rely on. Those adults, in turn, require resources and support to help children and adolescents manage these tough situations.
My sweet son has recently entered his junior year of high school, where he is mentally and physically healthy. He continues to see his therapist about once every other month. He is thriving at school, enjoying the sport of his dreams, and he consented to my sharing our story.
If you or someone you know is considering suicide or in crisis, help is available. Dial or text the national Suicide and Crisis Lifeline at 988. Help is available in English and Spanish.
To learn more ways to prepare and respond, check out these resources from The American Academy of Pediatrics or 988.