Meadows Institute leads integrated behavioral health care discussion at APA's annual convention
Detail page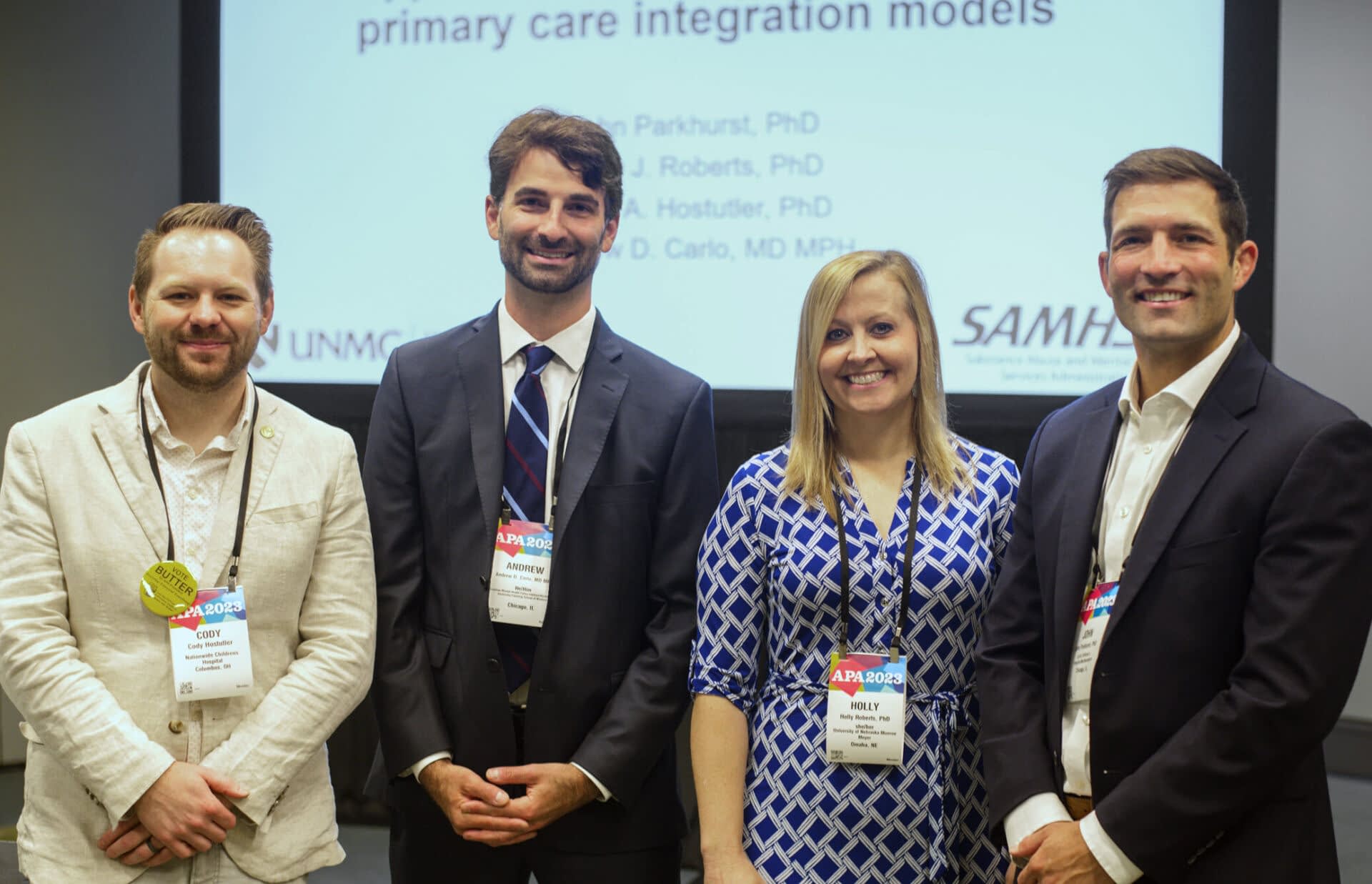 The Institute's Vice President of Health System Integration Andrew Carlo, MD moderated a discussion on the application and sustainability of pediatric integrated care models such as the Collaborative Care Model Aug. 5 at the American Psychological Association's annual convention in Washington, D.C.
Sponsored by the Mental Health Technology Transfer Center Network, the panel featured Carlo and three psychologists from around the country discussing the promise of evidence-based, integrated care models for behavioral health to help combat the nation's worsening youth mental health crisis.
Carlo set the stage with some sobering statistics: 15 million children and adolescents in the United States have a diagnosable behavioral health condition, and yet many of those youth receive no services at all. Their untreated behavioral health conditions "lead to greater social, occupational and economic consequences over time."
The ability to see a behavioral health specialist in the primary care setting, such as a pediatrician's office, reduces stigma and the demand on specialty behavioral health services while decreasing the number of kids seeking care outside of their "medical home," said Cody A. Hostutler, a pediatric primary care psychologist at Nationwide Children's Hospital in Columbus, Ohio. Collaborative care, he said, is an "efficient way to get the kids we are serving care and get it quickly."
In Chicago, Collaborative Care is helping youth with anxiety, depression and ADHD see "significant improvement," said Ann & Robert H. Lurie Children's Hospital child and adolescent psychologist John Parkhurst.
But Collaborative Care still needs champions so that more primary care physicians, including pediatricians, will incorporate it into their practices, the panel agreed. Said Parkhurst: "As much as we want to show 'never adopters' data on successful patient outcomes, people like a story, an example. That's what funders gravitate toward, and pediatricians would as well. We don't do enough of that."
Read more about the Collaborative Care Model and Meadows Institute efforts to increase funding and expand its implementation in primary care.